MBR stands for Membrane Bio-Reactor (membrane biofilter), which can be broadly defined as the microbial treatment system of wastewater by membrane filtration.
MBR-1000 membrane's specifications:
That is, every 4 modules are assembled into a block, 10 blocks into 1 block, 10 blocks in a filter tank.
MBR module and blocks size: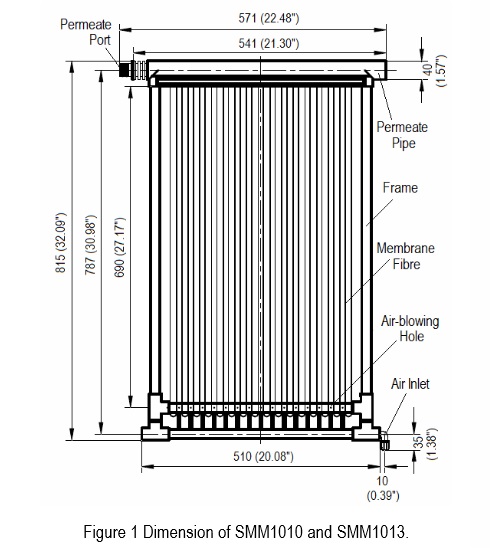 ​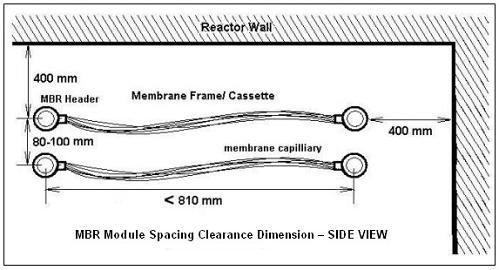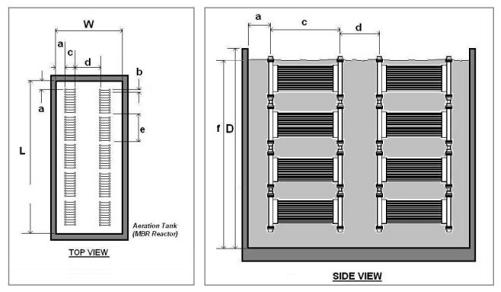 Filter size: W = 4000 mm; L = 7000 mm; D = 3500 mm; f = 3000 mm
MBR module size: a = 400 mm; b = 100 mm; c = 800 mm; d = 1100 mm
 
MBR membrane is designed in a modular assembly module which is easy to maintain and upgrade later.
Share: